Carpet Cleaning Canon City CO

Carpet, like any other flooring, needs to be cleaned on a regular basis. Having carpets maintained and cleaned by a professional has many benefits. These benefits range from giving the carpet a longer wear life to having a home or office smell fresher to being healthier for those who walk on the carpet.
Whenever anyone walks on carpeting their footwear will deposit minute amounts of dirt and grit. This dirt and grit will go down to the base of the carpet fibers. When that area of the carpet is walked upon again it will move those fibers. As these fibers are moved the dirt and grit will rub against them and wear them down. Eventually the carpet fibers will begin to separate and break. This can cause the carpet's wear life to be shorter as the carpet develops patchy spots where the fibers are missing. Our carpet cleaning service will help avoid this condition for many years. We use industrial strength vacuuming as well as steam cleaning to lift and take out these particles. If they are not there then the carpet fibers will not be broken down.
Even though carpet is on the floor it is a fabric type material. Fabrics can grab and hold odors. Those who are in a home or office with carpeting may not notice this as people automatically adjust to odors in places they frequent. Those who are not regulars in the space may be able to smell the leftover Italian dinner from two days ago or the wet dog that tromped through the living room last night. Built up odors from everyday living will also infest a carpet. We can help with these odors. Our process uses real steam which do it yourself cleaners cannot match to take out dirt and grit. It also uses an eco-friendly carpet shampoo which will help eliminate those odors when hit with the steam and vacuum them away with our powerful, truck mounted vacuum machines.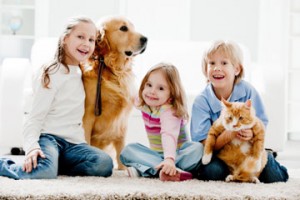 Dust and allergens are becoming more of a concern these days. Carpets hold their share of these problems. People with allergies are very susceptible to these irritants. Removing them is the best way to ensure they do not cause problems. Our true steam cleaning methods will keep the dust and allergens in place for our powerful vacuums. Once these items are gone any area with freshly cleaned carpeting will be a healthier area for those who frequent it.
Regular cleaning and maintenance of carpeting is a must. Cleaning carpets will ensure a longer wear life. They will also make an area smell fresher and cleaner and take out dust and other allergens while making the area healthier for all. Choosing our professional services with the knowledge and equipment we have will enhance the life of any carpet.